This past Friday was my friend Amelia's Halloween get together, and this year I decided to be a Geico Caveman. It took nearly the whole day to adhere the prosthetic to my face, match the latex to the color of my skin with foundation, and tediously put the beard and eyebrows on. After all of that, it was time to head over.
It's wonder what it's like to look over to your right and see a caveman driving a Ford.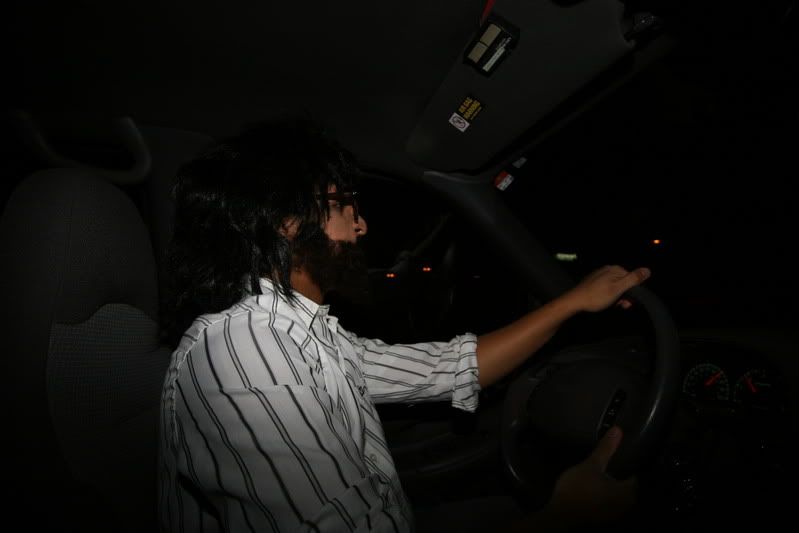 The host! (before picture)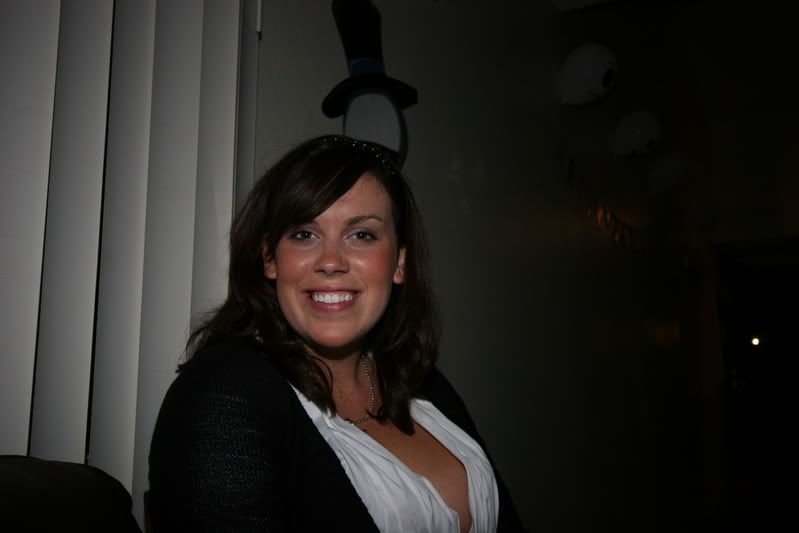 Jesus with his favorite day, Wednesday.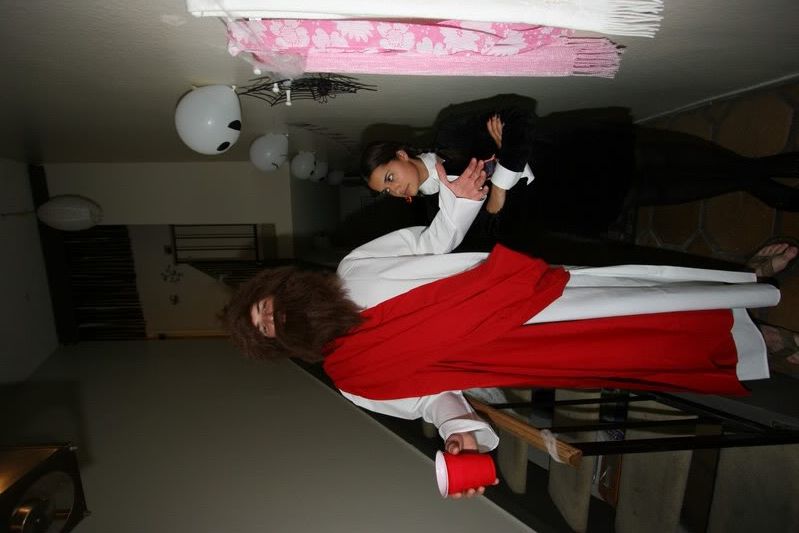 I was pretty much eating the beard the whole night, and what made things worse was that I couldn't comfortably eat or drink anything unless it was small or was assisted via straw. So that explains this..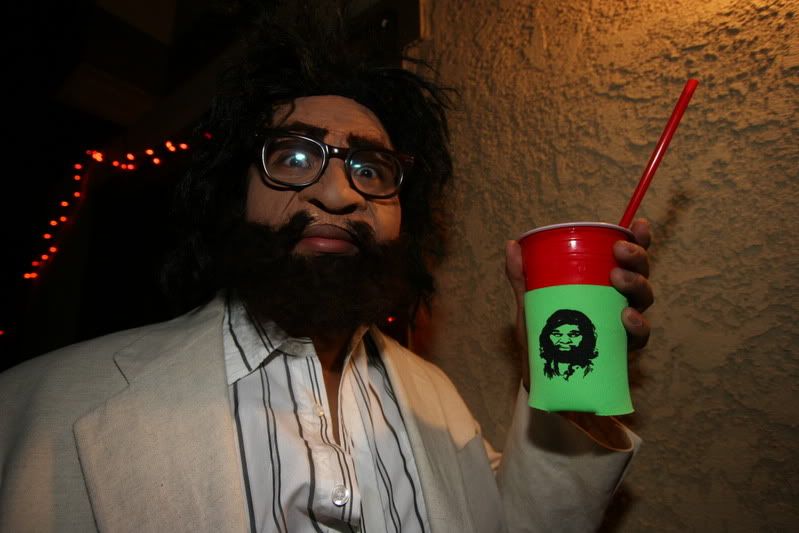 More cowbell!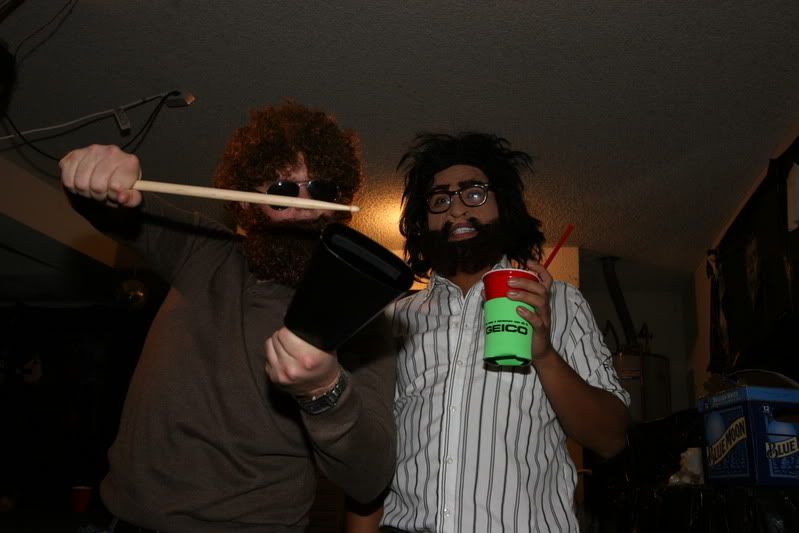 Marie Antoinette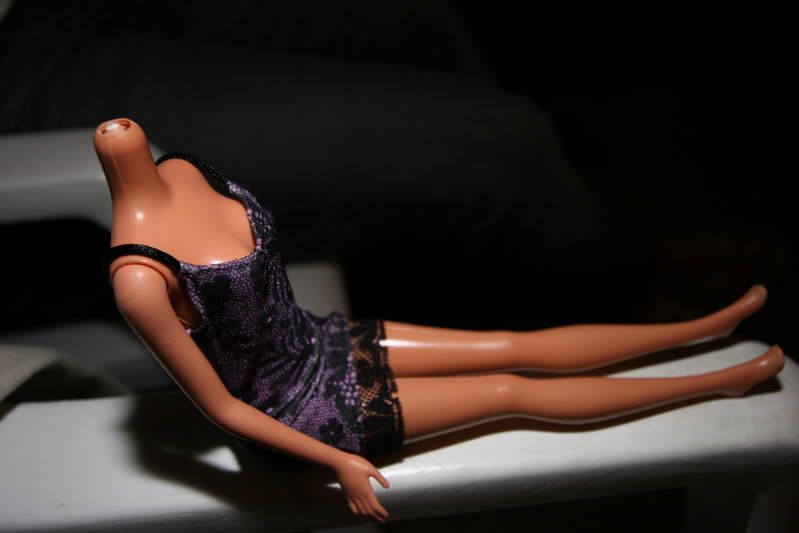 So easy..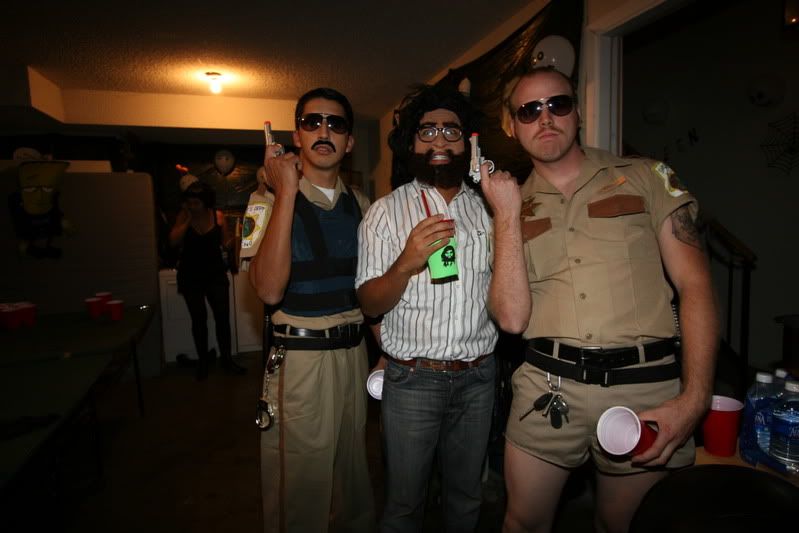 Here I am explaining to Jesus that fifteen minutes could save Him 15 percent or more on car insurance.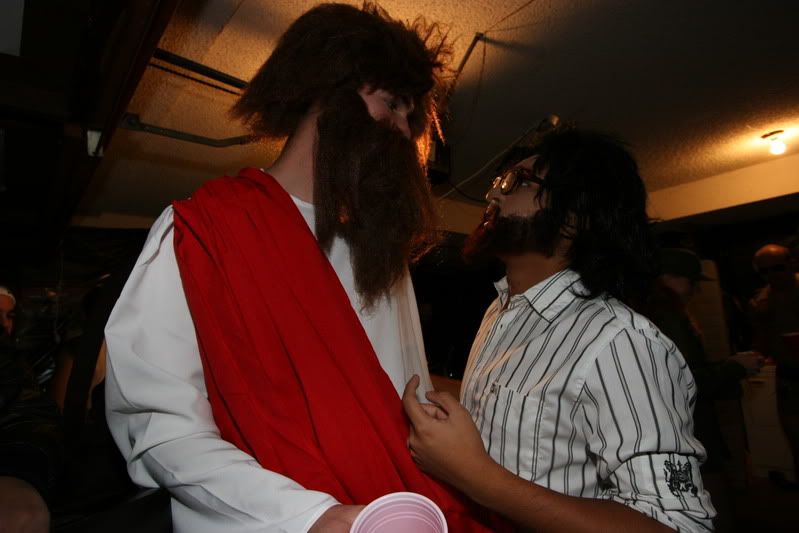 Here's one of my favorite guys around, Jerry. For those of you who don't know Jerry, well he's pretty much the most amazing cowboy I know. I mean this guy used to buck bulls, so that there tells you what kind of fella he is. He spoke to me about bringing "the dark cowboy" back to fashion, and much to his excitement I told him we'd be doing a lot of pearl-snap flannels this upcoming season. And PS, he
always
dresses this dapper.
"No, Jerry, seriously brother, just fifteen minutes! But I'm not sure if they insure horses."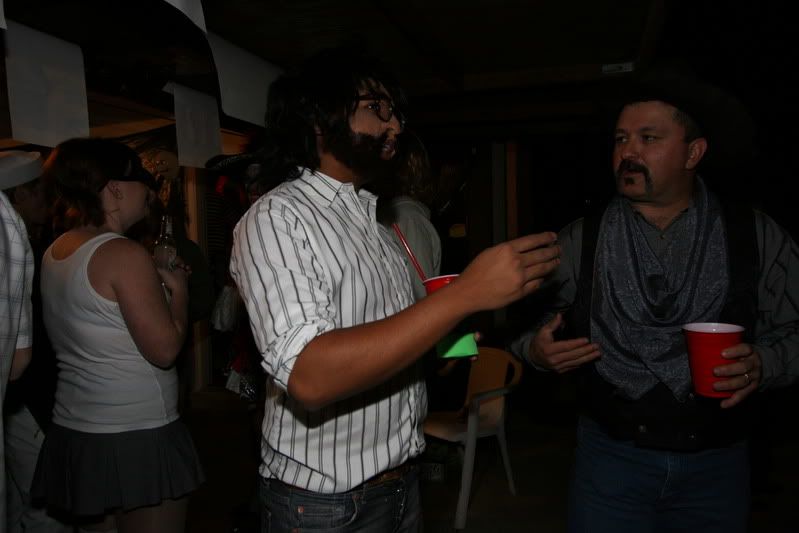 Amelia's rear.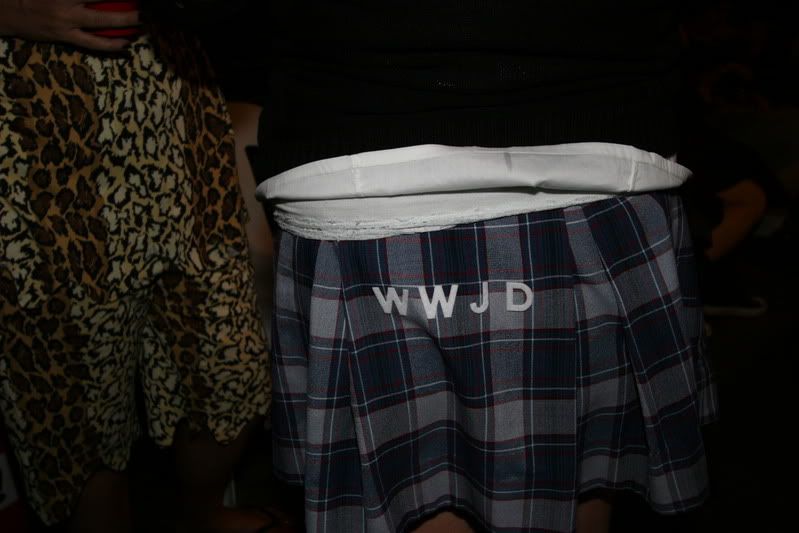 We met a 'Nam vet who spoke like a pirate. At one point in the evening he brought over what he described was "garlic cheese toast." Really it was weed laced enchiladas. Where he got garlic cheese toast I'm not sure. Probably the code they gave to throw off the Charlie.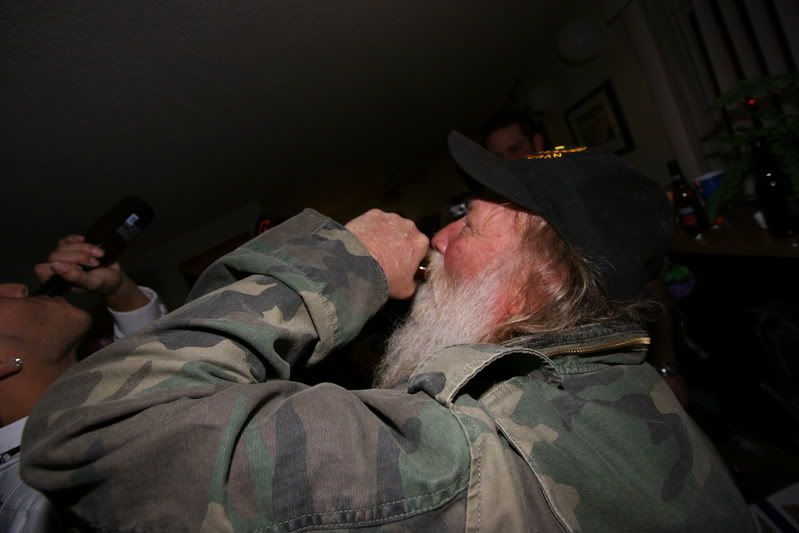 My favorite flapper.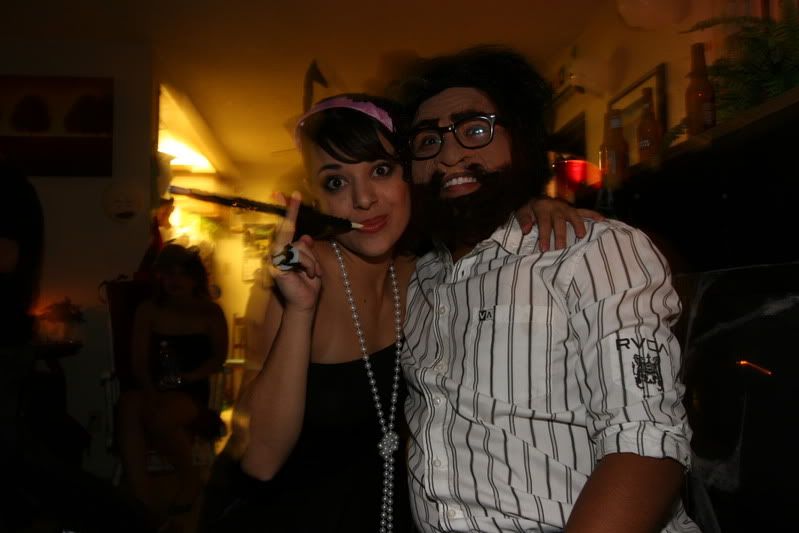 "Is this beer sanctioned by the commish?"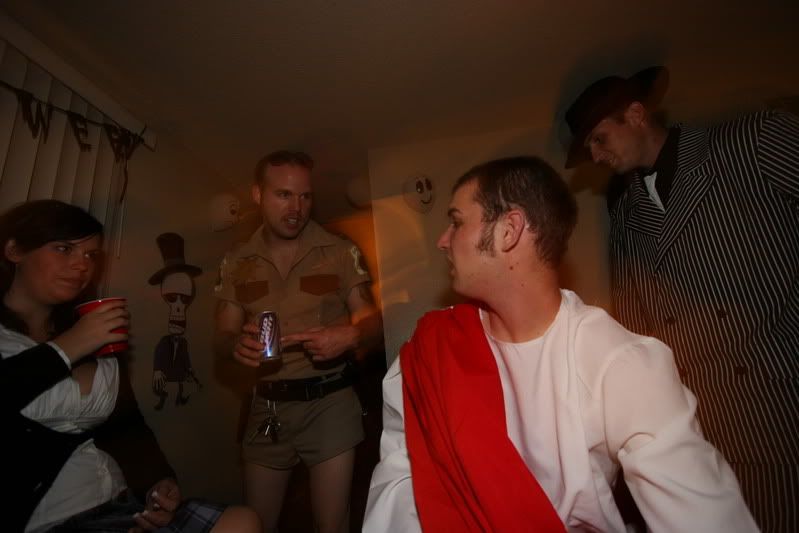 What's a party if there's no dancing?!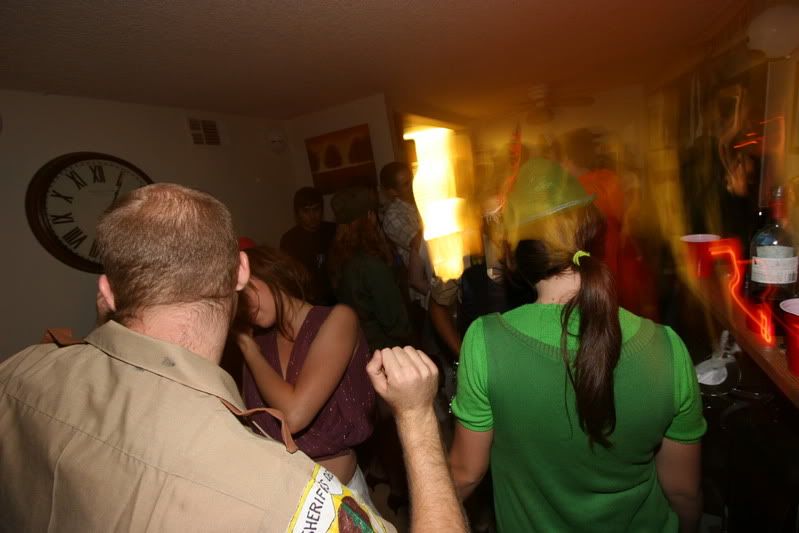 Wednesday and the Host (after picture)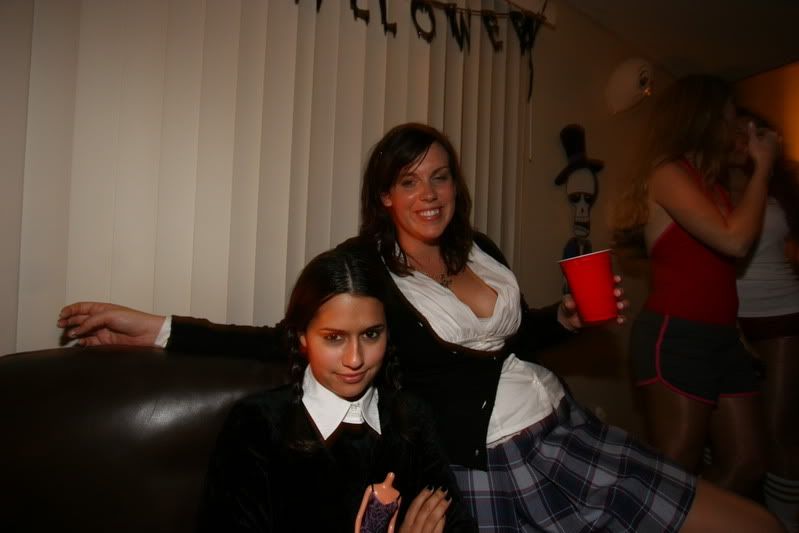 Make sure you compare Amelia's faces! OK that's it for now!
Happy Halloween!
Your Friend,
-jason